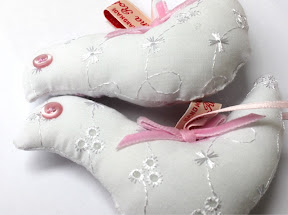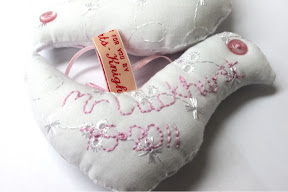 I have got several pairs of little wedding 'Love Birds' to make at the moment.
Here's the first of many. You can have them to match any colour theme for your wedding.
I am making most of them as little gifts from the bridesmaids to the brides as a lovely keepsake for them to carry.
I remember when I was little every bride seem to get given good luck charms; horseshoes, black cats, rolling pins, I wonder why people don't seem to do this anymore??